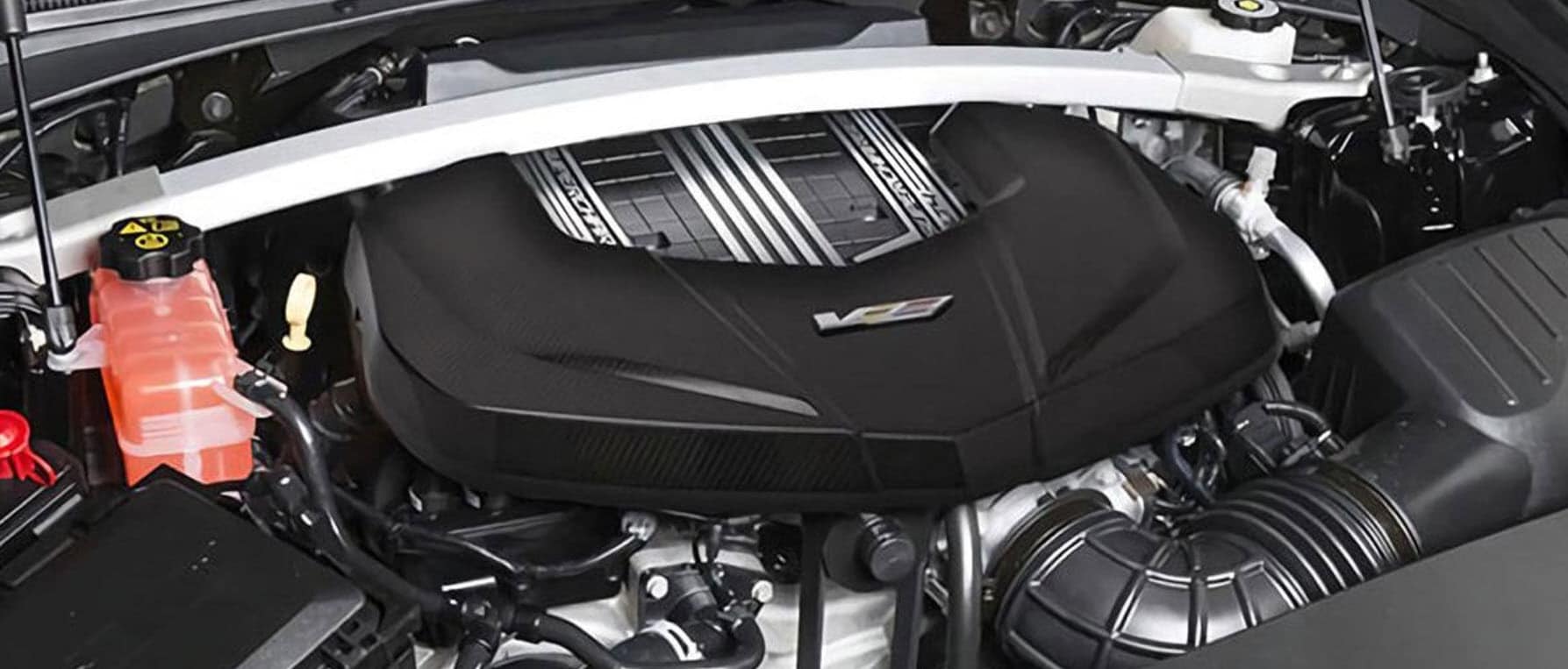 Your Cadillac transmission is one of the vehicle's most important components. While modern transmissions often only require infrequent servicing, that does not mean that it is safe to skimp on or ignore that manufacturer's recommended transmission service schedule.
Keeping your transmission in top working order is one of the single most important ways to ensure that your vehicle will continue on to have a long and productive life. Our Cadillac dealership can help you to determine exactly what an optimal service schedule for your vehicle's transmission looks like. We have the area's top Cadillac techs, people with the advanced knowledge, tools and skills to catch any incipient problems before they grow into potentially catastrophic ones, and the best way to prevent major problems with your transmission is to have it regularly serviced by the expert technicians at our dealership.
When Should I Have My Transmission Fluid Changed?

Cadillac vehicles have a wide variety of transmission types, depending on what kind of vehicle it is and when it was built. Optimal service schedules for having transmissions inspected and fluid changed can vary widely from one vehicle to the next. If you are unsure of exactly how frequently you should have your transmission serviced, please contact one of our dealership's helpful agents, and they can access the manufacturer's scientifically derived formulae to develop a precise maintenance schedule that will keep your car on the road for as long as possible.
Are There Environmental Factors that Affect Transmission Wear?
Generally speaking, there are three main factors that determine how often a transmission should have its fluid changed and be inspected for abnormal wear. The first consideration is in what type of climate the vehicle is driven. Cars that are driven in hot climates will need to be serviced more frequently than those driven in cold ones. This is because additional ambient heat places higher levels of stress on the internal components of the transmission. The extra heat can also cause a breakdown of viscosity in the fluid itself, potentially leading to even faster wear on the parts.
The second factor in how frequently a transmission should be serviced is the use patterns. Transmissions in vehicles that are frequently used to tow heavy loads may need to be serviced as frequently as every 15,000 miles whereas those found in compact cars in which only a driver is typically present may be able to go 100,000 miles or more in between fluid changes and inspections.
Finally, the factor that is, arguably, most important in determining how frequently a transmission should be serviced is the type of transmission itself. As a rule, manual gearboxes can go far longer between fluid changes. At the same time, complex, modern transmissions like CVTs may need to be serviced far more frequently due to the large number of moving parts and the general complexity of the unit.
Is Changing Transmission Fluid Harder Than Changing Oil?
Changing transmission fluid is not only a difficult and potentially highly dangerous job, it is also one of the only opportunities to determine how well the transmission itself is holding up. Our dealership's technicians have the skills, knowledge and sophisticated tools to not only quickly change transmission fluid but also to inspect the fluid for microscopic metal or fiber particles, giving us a strong indication of the overall health of the transmission. Feel free to contact us in order to make sure that you are getting the transmission service that your vehicle deserves.
Service Hours
Monday

7:00 am - 7:00 pm

Tuesday

7:00 am - 7:00 pm

Wednesday

7:00 am - 7:00 pm

Thursday

7:00 am - 7:00 pm

Friday

7:00 am - 7:00 pm

Saturday

7:00 am - 3:30 pm

Sunday

Closed