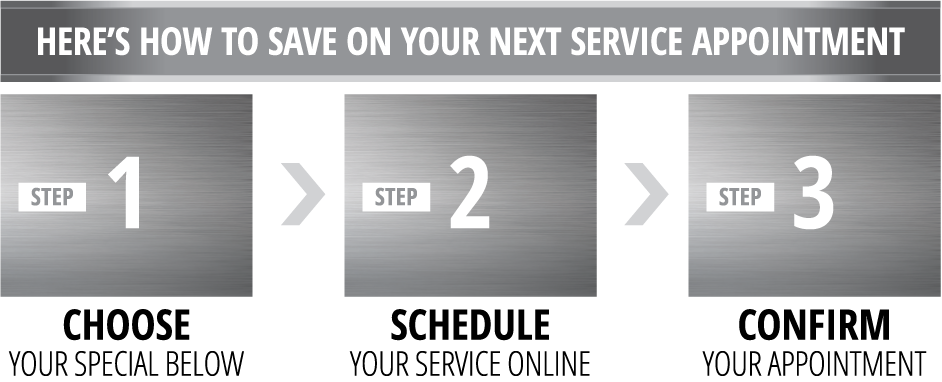 How Can Car Service Coupons in Frisco, TX Help Me?
We understand that the high cost of living has made it difficult for many car owners to get the regular maintenance their vehicles need. In an attempt to help you along, we offer a variety of different car service coupons. You'll be amazed at how much money you can save with the car service coupons you'll receive at Crest Cadillac. Our coupons will not only allow you to give your vehicle the service it needs but will also save you money in the process.
Our coupon specials are always changing so that you can save money on different services rather than the same over and over. If you happen to be in Frisco, visit us and check out what coupon is being offered that day. It might coincide with a service your vehicle appears to need. If it doesn't, the coupon we do have might serve you as well. Another bonus of doing business at Crest Cadillac is that our technicians are not only certified professionals who know all about cars and car maintenance but are also knowledgeable on Cadillacs, which is what most Cadillac owners want. 
What Are The Benefits Of Quality Auto Service - Quality Parts?
Another benefit to having your car serviced at Crest Cadillac, besides the qualified technicians and money-saving coupons, is that we use only OEM (original equipment manufacturer) parts. Although aftermarket parts may save you money, we at Crest believe that as important as it is to save money, it's equally as necessary to use the best possible parts for your Cadillac. 
There are many benefits to using OEM parts on your vehicle. OEM parts are going to be more compatible with your car because they're made for your make and model car. Just because an aftermarket part is supposed to fit your car doesn't mean it will suit your vehicle or provide it with the best possible service. 
We've also determined that OEM parts are made sturdier, more durable and usually corrosion- and rust-free. The OEM parts we use are also covered under warranty unlike many aftermarket parts. If there's a problem with the OEM part, we can contact the manufacturer where we got the part and get customer support, which is seldom the case with aftermarket parts.
Very seldom is there the waiting period for getting OEM parts as there is for aftermarket parts because we're not dealing with 3rd-party distributors. When we order parts for your car, we're ordering them directly from the manufacturer and are usually guaranteed quick delivery.
If you stopped at Crest Cadillac and didn't find the coupon you were hoping for, stop back again real soon. Our coupons change frequently, so even though you didn't get it today doesn't mean you won't get it tomorrow. Stopping at our Frisco, Texas, location as often as you can is the best way to get all the coupons you need and save the most money.