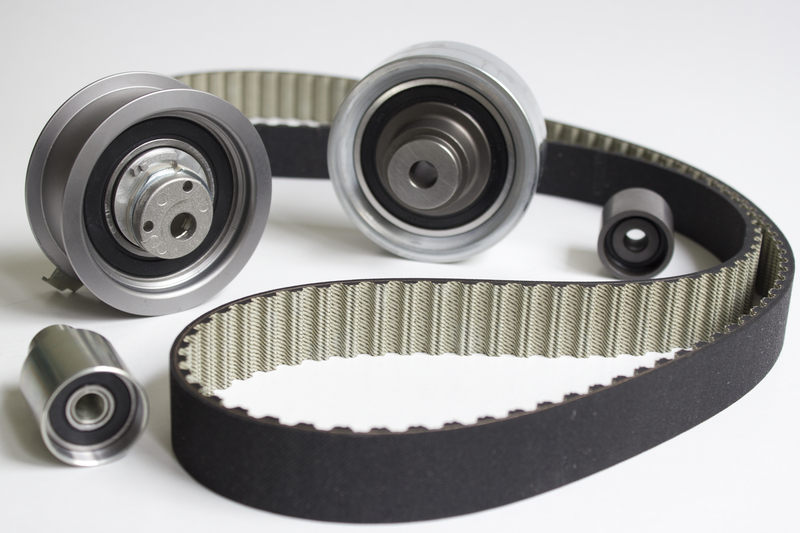 Why Is It Important to Replace My Timing Belt?
To get a little technical for a moment, timing belts are the part of your car's engine that connects the camshaft and the crankshaft. Timing belts control how valves open or close and make sure that the process is happening correctly. Now that you understand a little bit about timing belts let's get into why it's so important to make sure your timing belt is functioning the way it should.
First, a damaged timing belt can cause significant damage to your car's engine by allowing the pistons to strike the valves. In truly dire situations, a broken timing belt can cause the entire engine to malfunction, which could lead to you needing to replace the whole engine. On the lesser side, damaged timing belts cause unnecessary wear and tear to other parts of the engine, such as the valves and pistons, which you would then need to replace prematurely.
Some signs that will tell you that it's time to replace your car's timing belt include dirty, smoky exhaust coming from your tailpipe, strange vibrations when your car's engine is idling or revving, and if your vehicle is having trouble starting or stalls repeatedly. If you have been noticing any of these signs, then it's time for you to look into replacing your timing belt before something catastrophic happens to your vehicle.
Timing Belt Replacement Service in Frisco
Here at Crest Cadillac, our technicians are experts at diagnosing timing belt issues and conducting timing belt replacements. All of our technicians are certified professionals who have years of experience in the industry. While we are Cadillac experts, we also have extensive knowledge of and can work on all makes and models of vehicles.
Quality OEM Cadillac Parts
At Crest Cadillac, we only use quality OEM parts specifically built and manufactured for the make and model of your vehicle. OEM parts also come with essential warranties and guarantees, unlike aftermarket parts. You will never have to worry about our technicians using aftermarket parts that were never meant for your vehicle.
If you suspect a timing belt issue, then there's no time to waste. You don't want a small, fixable problem to lead to something bigger. Call us today and set up an appointment so that our technicians can inspect your timing belt and replace it if needed.
Service Hours
Monday

7:00 am - 7:00 pm

Tuesday

7:00 am - 7:00 pm

Wednesday

7:00 am - 7:00 pm

Thursday

7:00 am - 7:00 pm

Friday

7:00 am - 7:00 pm

Saturday

7:00 am - 3:30 pm

Sunday

Closed