The Benefits & Advantages of Luxury Brake Service
As a luxury car owner, you probably get your vehicle serviced on a regular basis; however, one important piece of car maintenance tends to be overlooked, even by those who are committed to keeping their car healthy and safe. This is, of course, brake inspection.
Getting your brakes checked on a regular basis, ensures that they will continue to perform the way they should, which can be lifesaving, as most vehicle experts agree that your brakes are your car's most vital piece of safety equipment.
What Goes Into a Brake Inspection?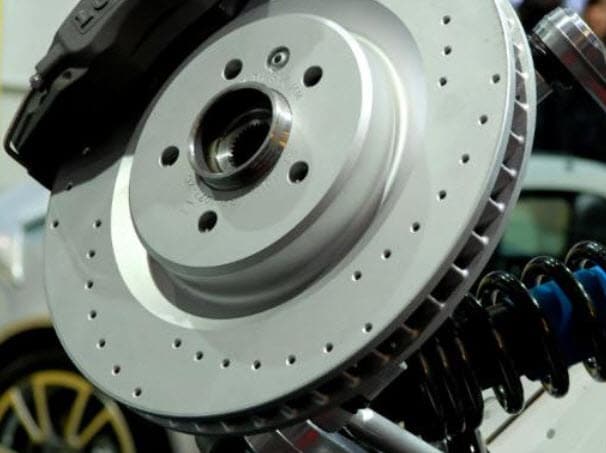 It might be unfamiliar territory for some, but a basic brake inspection isn't too complicated. Basically, the service technician will go over each part of the brake system, including the brake pads, brake hose, rotors and calipers, to see that they are in good shape and haven't incurred any significant damage.
If you get regular inspections then one of the only things you'll have to get replaced are your brake pads, which eventually wear down over time and become ineffective. If you don't get regular checks, and thus don't change your brake pads very frequently, then your brakes could suffer much more extensive, and expensive, damage.
How Can I Know If My Brakes Need Repair?
Unlike other parts of your car, your brakes tend to be very obvious when they need to be replaced or repaired. The biggest sign is a loud grinding or screeching noise that emanates when you press down on the brake pedal. Other signs include:
A shaking of your steering wheel
A pulling of your car in one direction or the other
A big difference in your overall stopping time
Is There a Dependable Brake Repair Shop Near Me?
You bet there is! At Crest Cadillac, we offer exceptional luxury car service that our customers and neighbors have come to rely on. Our certified service technicians are fully versed in not only Cadillac maintenance, but also maintenance on multiple brands and models.
Use our convenient online service scheduler to set an appointment with us today and we'll be happy to get you and your car back on the road in no time!