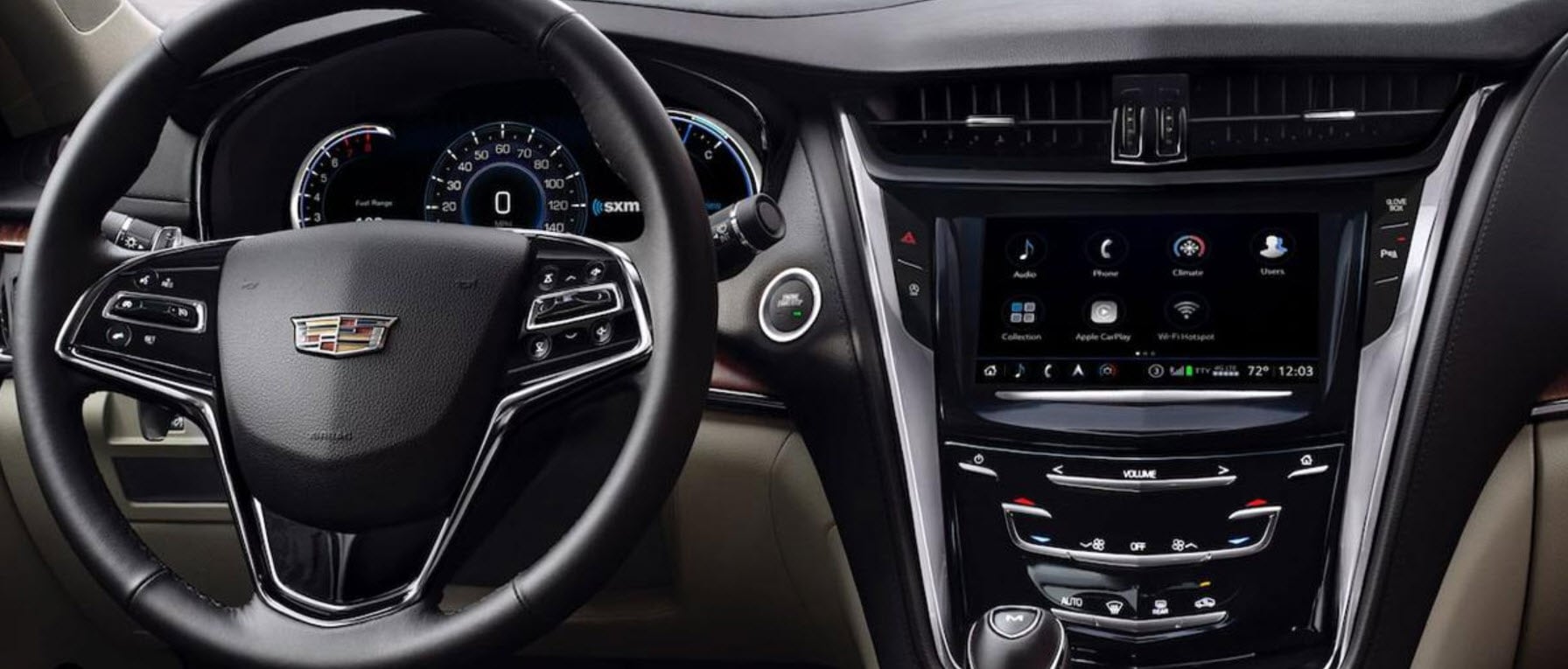 Where Can I Find Service Near Me?
Summer is a great time to go driving, but nothing kills your mood faster than sitting in a stifling hot car. There are many reasons why your vehicle's AC system stops working, which ranges from minor problems like clogged parts to more complex mechanical problems. Regardless of the cause, no one likes to suffer the consequences, including your vehicle. What you might not realize is that a non-working AC system can actually do quite a bit of damage to your car.
A non-working part in the AC system can put excess pressure on other components to work harder, which shortens their lifespan. Furthermore, a compromised AC system can cause other car parts to overheat and wear out sooner than expected. Ultimately, this means you end up paying to repair more extensive damage than you would have by just fixing a single part in the first place. When the AC system goes, you'll need to bring your car into a qualified mechanic, like the staff at Crest Cadillac, for an accurate diagnosis and repairs. In the meantime, here are some things you can look for to pinpoint the problem.
What If the Air Starts Out Warm, Then Gets Cold?

Sometimes, the air in your AC system may start out warm and eventually get cold. This can happen for several reasons. One possible cause is a blocked expansion valve. The expansion valve is responsible for delivering the right amount of refrigerant fluid to the evaporator. But the fluid can't pass through if there's a blockage. If that happens, the refrigerant fluid actually freezes and seals the valve shut. Another cause may be a bad compressor clutch. If the clutch isn't triggered by the compressor, the compressor can't stabilize pressure, which results in hot air coming out. Another cause may be a blown fuse. Fuses sometimes cut out, which causes mechanical parts in the AC system to lose power and stop working. Lastly, a leak may be to blame.
If the Air Comes Out but Never Gets Cold, What's Wrong?
Sometimes air will come out but stay warm. If this sounds familiar, something may be wrong with the condenser. The condenser has several parts that cool air and push it through the AC system into the cabin. These parts are called the coils and fan, respectively. If the coils aren't functioning, they can't adequately cool the refrigerant fluid that flows at a warm temperature into the condenser. Therefore, the coils just pass along warm air. If the condenser fans stop working, they won't be able to push cold air into the car. Sometimes these components break, and other times they become clogged with dirt and debris. If this happens, they'll start to work properly again with a good cleaning.
How Do You Know if There's a Leak Somewhere?
A leak is one of the most common causes of an AC system failure, but it can be difficult to tell where exactly a leak is coming from. If the pressure in your AC system is lower than normal, you may very well have a leak. If you notice a dark oil stain beneath your car when it's parked, you may be dealing with a refrigerant fluid leak. A refrigerant fluid leak should be fixed by a certified mechanic as quickly as possible, since the fluid can be hazardous to the environment. Refrigerant fluid can also seep into the engine and cause damage to both the engine and its components. A mechanic can use a special dye called a UV dye, which moves through the AC system and shows where the leak is coming from. Cracked seals and valves are common areas where leaks originate, as are o-rings, the condenser, and the compressor.
Visit us today for service and we will be happy to get your AC back to like-new.
Service Hours
Monday

7:00 am - 7:00 pm

Tuesday

7:00 am - 7:00 pm

Wednesday

7:00 am - 7:00 pm

Thursday

7:00 am - 7:00 pm

Friday

7:00 am - 7:00 pm

Saturday

8:00 am - 5:00 pm

Sunday

Closed