Should I Replace My Car Battery?
Knowing how to care for your Cadillac's battery is essential to keeping your car working the way it should. Avoiding or ignoring battery service can have plenty of detrimental effects on your new Cadillac car, which is why it's imperative to make this piece of car maintenance near Dallas a high priority.
Continue reading below to find out more about luxury car battery service and to see whether or not you might need Cadillac battery replacement in Frisco.
Why Is My Car Battery Dying?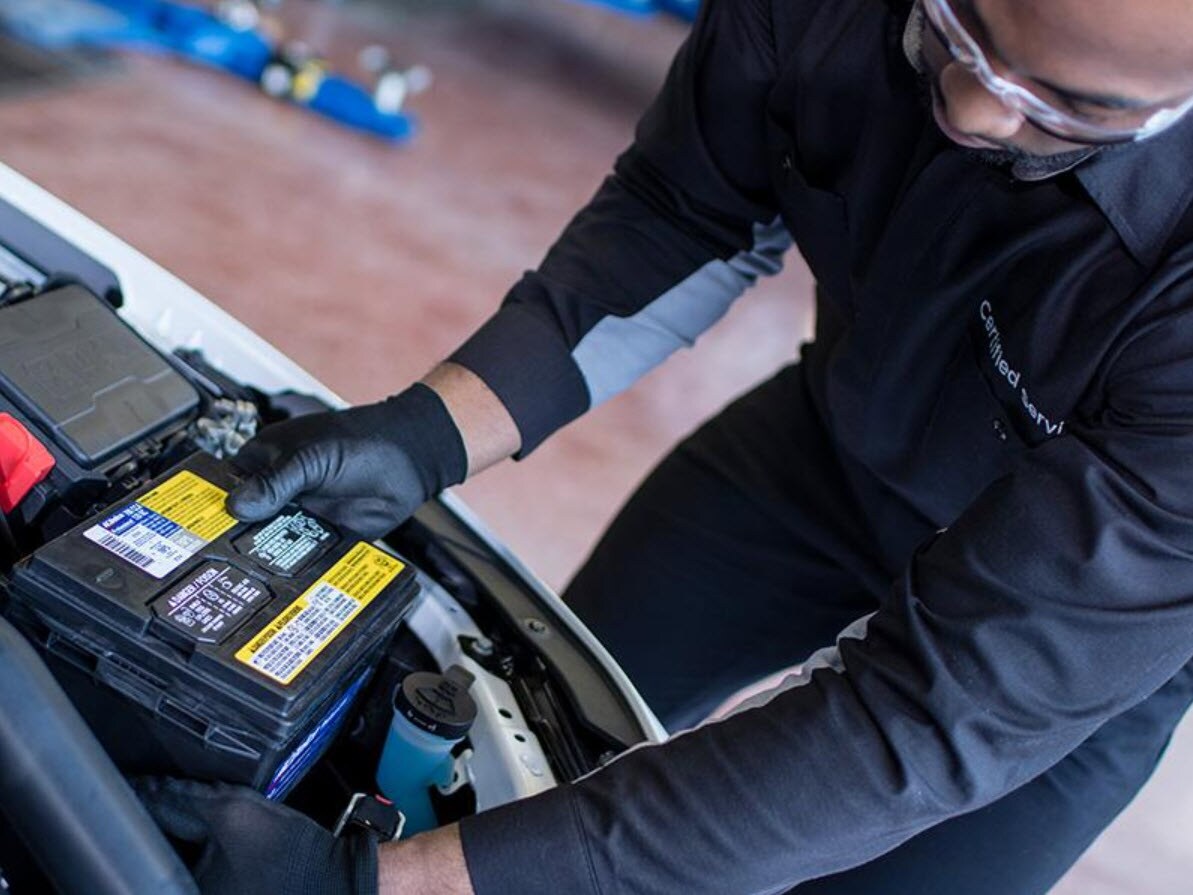 Improper battery care can lead you to seek battery replacement sooner than necessary. Ideally, your battery should last between three to four years, but if your battery terminals are left uncleaned and fluid levels are left low, then you might be looking at an early replacement.
Experts also recommend avoiding certain behaviors, such as:
Starting your car too much. If possible, don't take too many short trips that require you to crank your engine a lot. This will help your battery avoid draining too fast. 

Leaving your car to idle. Sometimes it's impossible not to idle in your car for a bit, but if you find yourself idling on a daily basis, you might what to reconsider. This is especially true if you have various devices plugged into your car, which will drain battery power very fast. 

Parking in the sun on a daily basis. One of the main cases of battery failure is excess exposure to heat, which is why you should always look for shady spots to park, especially during working hours when your car will be turned off for a long time. 
Should I Get a Battery Replacement?
Check Battery LightThis is a question we get a lot from our clients, and generally, we point them to a few clues and symptoms of battery failure, including:
A bloated battery case (If you see this, bring your car in immediately.) 

Continuously low fluid levels 

Your car has trouble starting, or won't start at all 

Your battery warning light comes on 

Most of these symptoms indicate impending, if not immediate, battery death, so don't wait until the last minute to get your battery checked by our certified service technicians at our Frisco Cadillac service center. 
Expert Battery Service Near Me
Your Cadillac car deserves the best when it comes to auto repair and maintenance near Dallas, which is why you should bring it into Crest Cadillac the next time you have questions about your battery or other areas of your vehicle. 
You can schedule an appointment with us online, or simply drop in, and we'll be happy to diagnose and repair any issues we might find. We have a reputation for providing top-notch customer service here in Stonebriar, near IKEA and Lewisville Lake, so visit us today to see why so many of your neighbors trust us with their luxury vehicles!