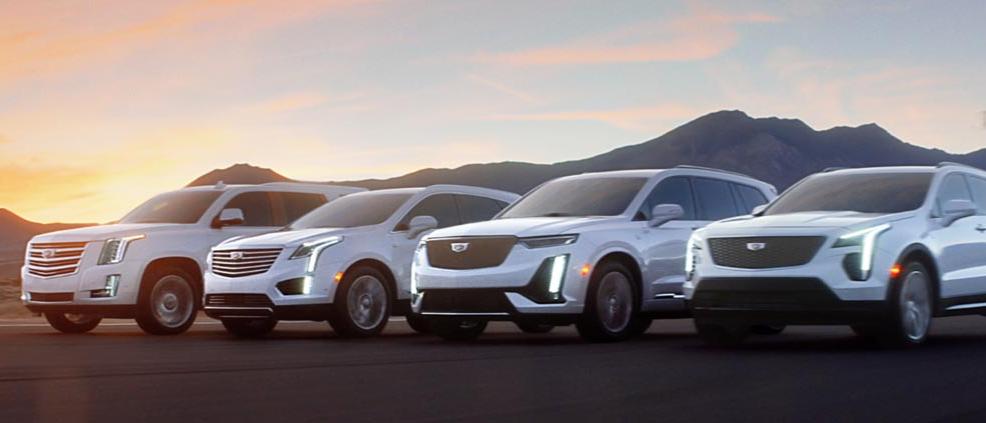 If you have enjoyed your time cruising in your leased Cadillac, there is no reason why the fun times on the road have to end when your lease term is over. Consider extending or renewing your lease through Crest Cadillac so you can keep driving the car you love. Many drivers of leased Cadillacs take advantage of the option to renew or extend their lease because they are accustomed to its specific features; knowing that they will be hanging onto a vehicle that they have maintained in good condition over the period of their lease. At the end of your lease, bring your vehicle to the friendly team at Crest Cadillac to have it inspected and find out what offers may be on the table for you.
Renew Your Lease with a New Cadillac
The features and capabilities of the new Cadillacs are updated fairly frequently, so you may be interested in checking them out. Renew your lease with a more current Cadillac. At Crest Cadillac, we have an impressive inventory for current models that you can explore and test drive to find your next leased vehicle.
Like Your Current Leased Cadillac? Keep it Going with a Lease Renewal
You can keep on the road without missing a beat by renewing the lease on your current leased Cadillac. This is a stress-free option to hang onto the vehicle you already know that you love driving. If your vehicle is inspected and checks out in good condition, then you will most likely be able to extend your lease.
Want to Purchase Your Leased Cadillac?
Another option that might be available to you is purchasing your leased Cadillac at the end of your lease. The best way to know which options are available for you to choose from as your lease is almost up is to talk with Crest Cadillac for information on our offers. There are a lot of reasons why buying the car that you are already familiar with and have full knowledge that it has been properly maintained is that it takes the guesswork out of buying a new car. Depending on what you choose to do with your leased Cadillac at the end of the lease, you can also check out the amazing new Cadillac models at Crest Cadillac to get the more updated version of your favorite model. Crest Cadillac is here to answer all of your questions.
Make an Inquiry
* Indicates a required field